Home of the Wildcats!
Woodmore Local Schools
Wildcat Happenings!
Need the Board Meeting Dates, click here:
-----------------------------------------------------------------------------------------------------------------------------------------------
Recall Test Strips due to Inaccurate Blood Sugar Readings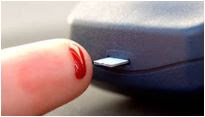 Arkray is recalling the SPOTCHEM II Basic PANEL-1 Reagent Test Strip and SPOTCHEM II Glucose Reagent Test Strip because:
· They may report falsely low blood glucose levels
· There is a risk that Hyperglycemia, Diabetic Ketoacidosis and Hyperosmolar Hyperglycemic Syndrome may go undiagnosed
Affected products include:
· Lot Numbers: PN5C26 $ EA4M78
· Manufacturing Dates: November 2014 to September 2015
· Distribution Dates: February 18, 2015 to October 13, 2015
· 25 foiled packaged test strips per box
Recommendations:
· Return unused product
· A Replacement product will be shipped free of charge
· Report adverse events to the FDA's MedWatch
· Complete and submit the report Online:
Read the MedWatch safety alert @www.fda.gov/MedWatch/report
U

pcoming forum for parents: Sign up for bi-monthly tips on how to talk to your children about drugs, current trends in Ohio. The web site is:
GlaxoSmithKline (GSK) has recalled some of their Ventolin HFA Inhalers. Please check inhalers for the recalled lot numbers listed below. Follow the GSK recall directions if needed.
Product Description: Ventolin HFA (albuterol sulfate) Inhalation Aerosol, 90 mcg per actuation, 200 Metered Inhalations, Rx Only, For Oral Inhalation Only
Recall Number: D-0519-2016
Code Info: Lot Numbers: 5ZP1708, Exp. 12/2016; 5ZP1951, Exp. 02/2017
2016 spring soccer registration forms will be distributed the week of January 11th! Registration deadline is

Monday, February 15th

. Season practices begin mid-March with final season play the weekend of

May 28th

. Those interested in volunteering as coaches or referees are always welcome! Please visit the Woodmore SAY League website for additional forms or information.

www.woodmoresoccer.org
We look forward to seeing you on the field!
District Testing Results 2014-15
The link below will take you our district testing results from last years testing. The results are compiled in comparison format between the public schools in both Ottawa and Sandusky County. Over all, our students performed pretty well for this being the first year on the new testing system. The number show that we are excelling in areas and have work to do in others. This information will be used to drive our discussions as we continue to move forward with testing. If you have any questions, please contact Jim Kieper at 419-862-2721 ext. 3010. This information was pulled directly from the Ohio Department of Education website.